This summer gear shouldn't be the reason why our communities can't get outdoors!
Join us for a family friendly social to meet other outdoorsy folks and groups in our community, learn some skills for outdoorsing, and participate in a gear exchange – all in prep for another amazing Seattle summer!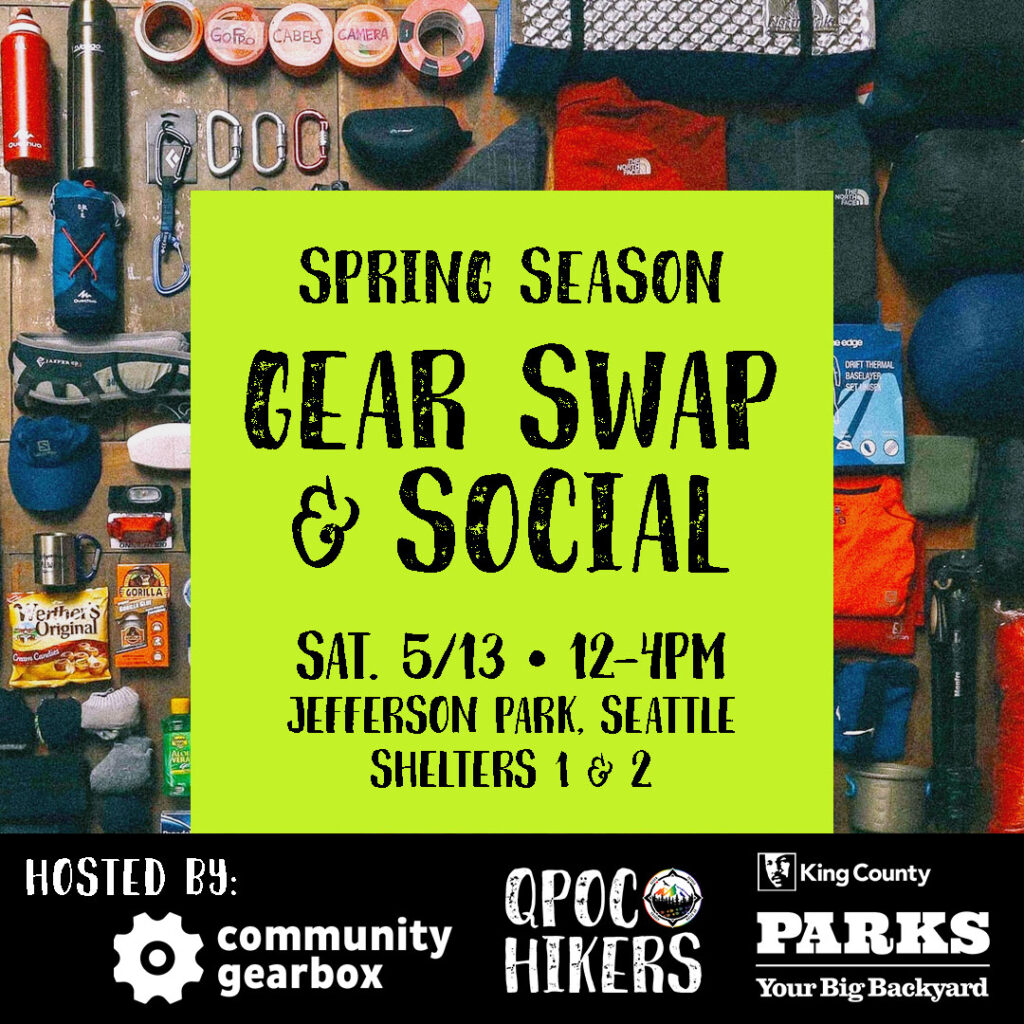 ---
Workshops & Social
Come bring friends and family to meet other outdoors people in your community. We'll be hosting a social where you'll get to connect with different outdoor groups and clubs, perhaps meeting a new hiking partner or signing up for some fun excursions. We'll have a small program and featured speaker. Afterwards we'll have a series of intro workshops, where you can learn about leave no trace, the 10 essentials for camping, and more!
Gear Exchange
We're hosting a gear swap at the event where you're invited to bring any outdoor gear you'd like to pass on to the community and in turn take home an equivalent amount of gear you find. In addition, we're working to build a gear bank for QPOC Hikers, and other outdoor groups in the local area that serve low income, POC, and/or queer people. Gear can be donated directly to QPOC Hikers OR added to the group via the Community Gearbox app. And any remaining gear from the swap will also be added.
---
Event Sponsors and Partners
*If you'd like to contribute to this event via volunteer, sponsorship, partnership, workshop or something else send us an email at QPOChikers@gmail.com – We'd love to collab with you!
---
Let us know you're coming!
---
Promotional Materials
---
Contact Us
We'd love to hear from you. Please send us an email to info@communitygearbox.com if you'd like to get in touch.