You're the executive director of a church or other member-driven organization who took the job because you want to have an impact. Little did you know congregations and other member-driven organizations are the ideal infrastructure for the Community Gearbox Platform.
Whether use cases include sharing Church or organization resources with members, members sharing with each other (cars for carpooling to service), or just organizing larger community outreach, you can help your organization flourish with Community Gearbox.
Three Ways You Can Use Community Gearbox:
To reduce household expenditures for your members
To share organization items for events and member specific gatherings
To coordinate other churches and organizations for community Impact
"As our church evolves, we know Community Gearbox will provide the infrastructure we need to increase inter and intra community collaboration, particularly during COVID."

– Jack M.
1. To Improve Access to Goods while Reducing Household Expenditures for its Members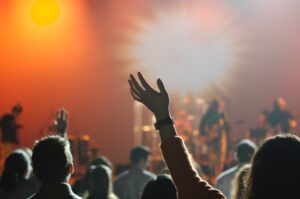 According to Jack, "Some of our members struggle to make ends meet, particularly where homelessness and gentrification proliferate due to the tech industry. The church community always prides itself on providing for each other and lifting each other up, but it's often hard to coordinate resources for those underprivileged members."
But with Community Gearbox, sharing is easy. For example, you can help your members share vehicles to help others carpool to church gatherings, decreasing the exposure of COVID for the underprivileged who would otherwise have to take the bus.
Or you can encourage members to share basic household necessities, like extra bedding and sheets, to other members in the congregation.
While smaller items like rides and sheets are great, specialized tools, pickup trucks, power washers, sports equipment and kids clothing, end up on the Community Gearbox the most.
Imagine where in most cases, these items would have been bought or rented individually, now your members can lend these items to others.
The youth group is a great hypothetical example, where kids spend years in the group, and frequently outgrow their clothes, toys and sports gear. Parents in the group love Community Gearbox because they no longer need to pay for clothing and toys.
"The church community creates a really easy sharing infrastructure and everyone saves money," says Jack.
2. To Share Organization Items for Events and Member Specific Gatherings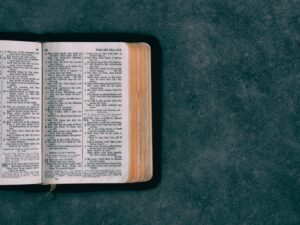 While member-to-member sharing is great, you can use Community Gearbox to lend your own organization's items, including projectors, sound equipment, chairs and tables, to your members for personal events and gatherings.
"It's a great way for members to get together outside when the weather's nice out and have a community potluck. The church even bought a grill that we can take out to the local beaches out here," says Jack.
Let's say we take the same example where you run a church, you could have 40 folding tables, 200 portable chairs, three projectors, a mic set, several grills, and even a GoPro and some videography equipment for your regular online programming, but these items could be used at any other time.
You could run a church book club, where your church keeps a whole inventory of Bibles and other books it could lend out to members, who discuss religion on a regular basis together outside of the Sunday sermons.
With Community Gearbox, each member has their own profile, and distinct sharing parameters exist so your organization always knows who has the item, when it's going to be returned, and how to get in touch with the person if necessary.
3. To Coordinate with Other Churches and Organizations for Community Impact
Lastly, while the last two examples showcase great intra community sharing and collaboration, Community Gearbox unleashes the potential for inter community sharing across organizations as well.
Many organizations become part of the partner-network, which allows other organizations to share items or organize events across organizations. This works well for churches to coordinate with other churches to share items or plan larger events. That could be a Thanksgiving dinner for the homeless within a town or region, or a fundraiser for a bigger event.
Whatever you think is possible, you can make happen on Community Gearbox.
---
Interested in learning more? Email sales@communitygearbox.com for more information and one of our representatives will be in touch!