You're in love with the outdoors. We get it. We are too!
While we founded Community Gearbox with the intention of disrupting individual consumption in multiple industries, we want to shatter the overt consumerism and high cost of entry to recreate in the outdoors. Particularly for minority and BIPOC individuals.
Do you have a lot of outdoor gear, or do you know someone of color that wants to get outdoors? Great! Read on!
We're pro-environment, firm believers in climate change and the outdoor mentorship gap, and we're both AAPI minority founders and professional troublemakers.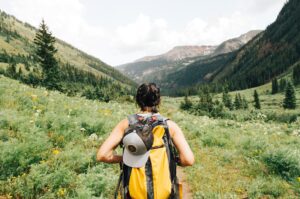 We don't need you to be a minority, but if you climb, hike, ski, or backpack, or a participate in any other outdoor activity, we want you to join our movement and become a professional disruptor of the outdoor industry. And we'll help you and your friends get outside.
Three Ways You Can Use Community Gearbox:
To Crowdsource Gear to Outfit Friends or to Try a New Sport
To Collectively Own Items
To Organize Trips and Adventures with Friends
1. To Crowdsource Gear to Outfit Friends or to Try a New Sport
If you spend most of your weekends outdoors, you've already invested a lot of money into your gear closet.
Having hundreds, if not thousands of dollars in outdoor gear, your closet might have a climbing trad rack, two crash pads, a whitewater kayak, a paddle, a PFD, three sets of skis, a road bike, crevasse rescue kits, backcountry avalanche beacons, probes, stoves, ropes, sleeping pads, who knows what.
Ask yourself though, how frequently do you use every item in your closet? Some stuff you probably use all the time, but some other stuff you probably use infrequently.
We're asking you to use Community Gearbox to link all of your extra gear that you use infrequently, so that your friends and family that you know and trust can join you on trips by borrowing what would otherwise lay dormant in your closet.
Create your closet, link it with others, and help your friends try backpacking or any other outdoor activity for the first time, without them having to purchase all of the gear themselves. Our platform allows you to create, track, and lend any item you own to your friends and family. You'll always know when you lent something out, who has it, and when you'll get it back.
Encourage your friends to create their online gear closets as well, and share items with you.
While Community Gearbox is exceptional for helping your friends and family get outdoors, you as the outdoor enthusiast can benefit as well!
The ideas are endless, but here are some examples to help you imagine how you could benefit from Community Gearbox:
Are you a boulderer with one or two crash pads who wants to work on some high-ball problems that require six or seven pads? Find your other bouldering friends with extra crash pads they're not using next weekend.
Or maybe you're a mountaineer who has a new objective and needs to source some ice-screws in-addition to your pickets for some incoming cold weather? Go online and find ice-screws, or maybe even some mono-point crampons and a technical ice tool in your friends' closets.
Or are you a long-time road bike tourer looking to do your first long distance gravel trip? We got you covered.
2. To Collectively Own Items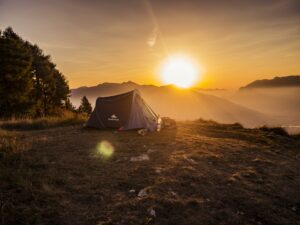 While in the last example you would normally think about fronting all the money yourself and buying yourself a brand new bike, one of the most unique ways you can use Community Gearbox is to co-purchase that big-ticket item with friends. Instead of spending all that money yourself to buy that gravel bike, or kayak or crash pad or whatever you're after, you can co-purchase it with friends and then use Community Gearbox to keep track of where it is at any given moment.
You could use Splitwise to purchase new paddle-boards, kayaks, boats, mountain bikes, and essentially create mini-timeshares for these items. Some of your friends can volunteer to store the item, while others can volunteer to pay a little more depending on how frequently they plan to use it.
Don't spend $250 on a new crash pad when you could be one of the five that chipped in $50.
3. To Organize Trips and Adventures with Friends
Speaking of sharing that same crash pad with five other people, you'll be able to save time planning that next bouldering trip or outdoor adventure with Community Gearbox.
Like us, you've probably found that organizing trips and planning every weekend takes a ton of time. There's the logistics of coordinating people, gear, weather, maps, and itineraries. It can feel like herding cats.
Start using Community Gearbox to coordinate your own trips with other people! You can put all the details onto one page that all your friends can reference. You can post maps, links, references, and required equipment.
The best part? We're going to help you plan less. All too often, your friends are planning trips, but you don't always know they're happening. Imagine logging onto our app, and seeing all the trips your friends are doing. Plan your own trips but also join the trips of others. Stop planning every weekend. Plan one, join three. Plan two, join two. Go out and adventure together.
Our Ask of You!
If you find that our app helps you get at least one of your friends or family outside, we encourage you to donate an item that you haven't used in months to our Community Gearbox network, which connects minority or low-income individuals to under-utilized gear. Don't worry, you'll still own your gear, you'll just be sharing it long-term to someone who can truly benefit from it.
Get some warm fuzzy feelings along the way.
Like or share our posts for higher visibility to get this grassroots movement into the air and beyond.
With Love,
Michael and Dante, cofounders of Community Gearbox